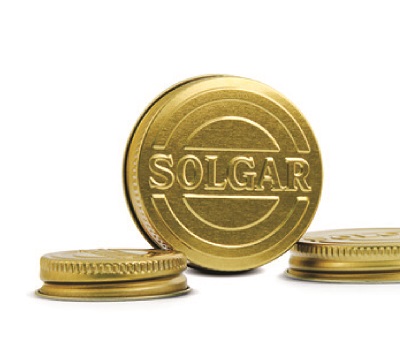 Solgar was found in 1947 by Nat Colby, Mike Goldfarb and Carl Zoll, two pharmacists and a holistic physician. They all believe that preventing diseases with vitamins and minerals is better than treating them with pharmaceuticals. Since then, they decided the Solgar mission, providing cosumers the highest quality nutritional products to helping promote optimal health sold by educated retailers.
Now, Solgar's state-of-the-art manufacturing facility, located in Leonia, New Jersey, US. All Solgar products are under The Solgar Gold StandardTM at every stage from manufacturing to distributing.
Solgar Milestones
2017 Celebrated Solgar®'s 70th anniversary
2015 Launched Full Spectrum Curcumin 185x, winner of numerous awards.
2014 Launched PROBI 20 Billion and 30 Billion (now known as Ultibio and Ultibio Plus).
2013 Launched Solgar® 7, the next generation in joint comfort, mobility and flexibility.
2012 Launched second of a synergistic blend of botanical products, including Balance Rhodiola Complex and Thermogenic Complex.
2011 Launched first of a synergistic blend of botanical products.
2009 Launched Methylcobalamin, the active form of vitamin B12.
2008 Introduced the first Halal certified VMS range and launched Omega Advanced Blend 2:1:1; a unique vegan blend of nutritional oils, including DHA.
2006 Launched the Natural Product Industry's first highly bio-available form of CoQ-10 - Nutri-Nano CoQ-10 3.1x Softgels.
2005 www.solgar-vitamins.co.uk launched.
2003 Kangavites - the exciting new product range for kids launched.
2001 Introduced Advanced Acidophilus, state of the art patented probiotics that are resilient to stomach acid and do not require refrigeration.
1999 Introduced the first certified and guaranteed non-GMO soy to its products across the range.
1997 Introduced KOF-K Kosher products and launched the first Glucosamine Chondroitin formulation.
1996 Launched Omnium - the first multivitamin with a substantial phytonutrient blend.
1995 Introduction of Standardised Full Potency (SFP) Herbs. The first herbal range to provide scientifically proven standardised actives.
1995 Solgar® introduced the industry's first nutritional resource on the internet - www.solgar.com
1993 Developed and launched vegicaps - the world's first all vegetarian capsule.
1991 Launched Earthsource® - a multivitamin with wholefood concentrates and probiotics.
1989 Launched Formula VM-2000® - the first multivitamin to include amino acids.
1975 Launched Formula VM-75® - the first multivitamin with chelated minerals.
1968 Introduced sugar, salt and starch free supplements and strive to eliminate preservatives, artificial flavours and colours from formulas.
1947 Solgar® was founded and introduced the first high potency natural multivitamin with minerals.