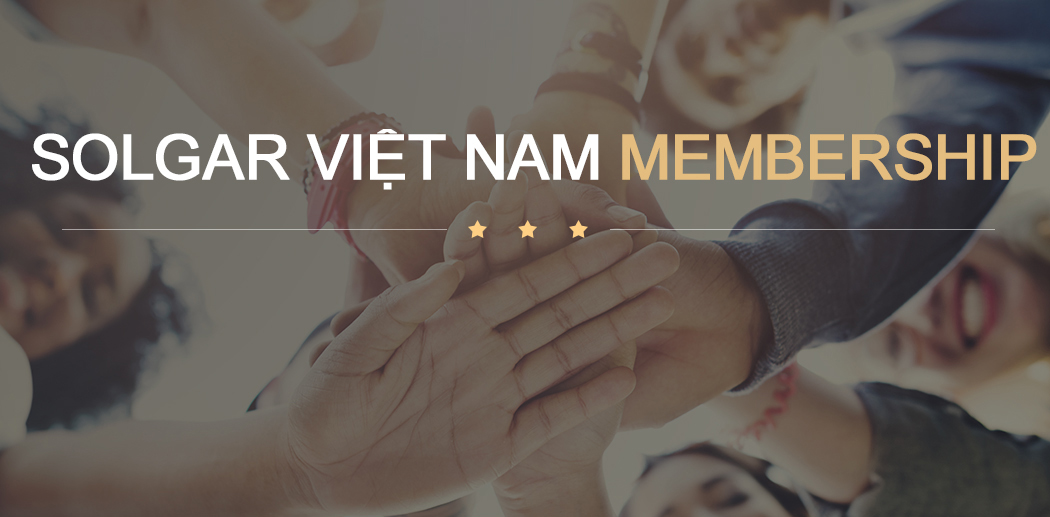 We offer 3 membership levels as Silver/Gold/Diamond. Every purchase you made at Solgar Vietnam Website will bring you closer to the next higher membership tier offering higher benefits and privileges.
Everytime you buy Solgar Vietnam products, you will have chance to upgrade your membership level if your accumulated purchase values meet the requirement to become Gold or Diamond. The required purchase values for each membership level will be announced to you when you reach new level:
Membership Level

Qualification
(Purchase amount)

Benefit

Silver

0 < 2,000,000 (VND)

N/A

Gold

2,000,000- 5,000,000 (VND)

3% Discount

Diamond

> 5,000,000 (VND)

5% Discount
Purchase values earned from successful transactions will be recorded to your account on the next day. These purchases values can be redeemed to discount benefits as below:
For example: With a transaction at 2,500,000 (VND), you could:
Be a Gold Member of Solgar Vietnam
Earn 3% discount for every next purchases until you reach Dimond level.
Noted:
Purchase values can be only earned if you're member of Solgar Vietnam and if you pay online (not COD).

Membership levels

will be updated in accordance with the Membership rules.

We respect your right to privacy. Please check out our Privacy Policy in our website.