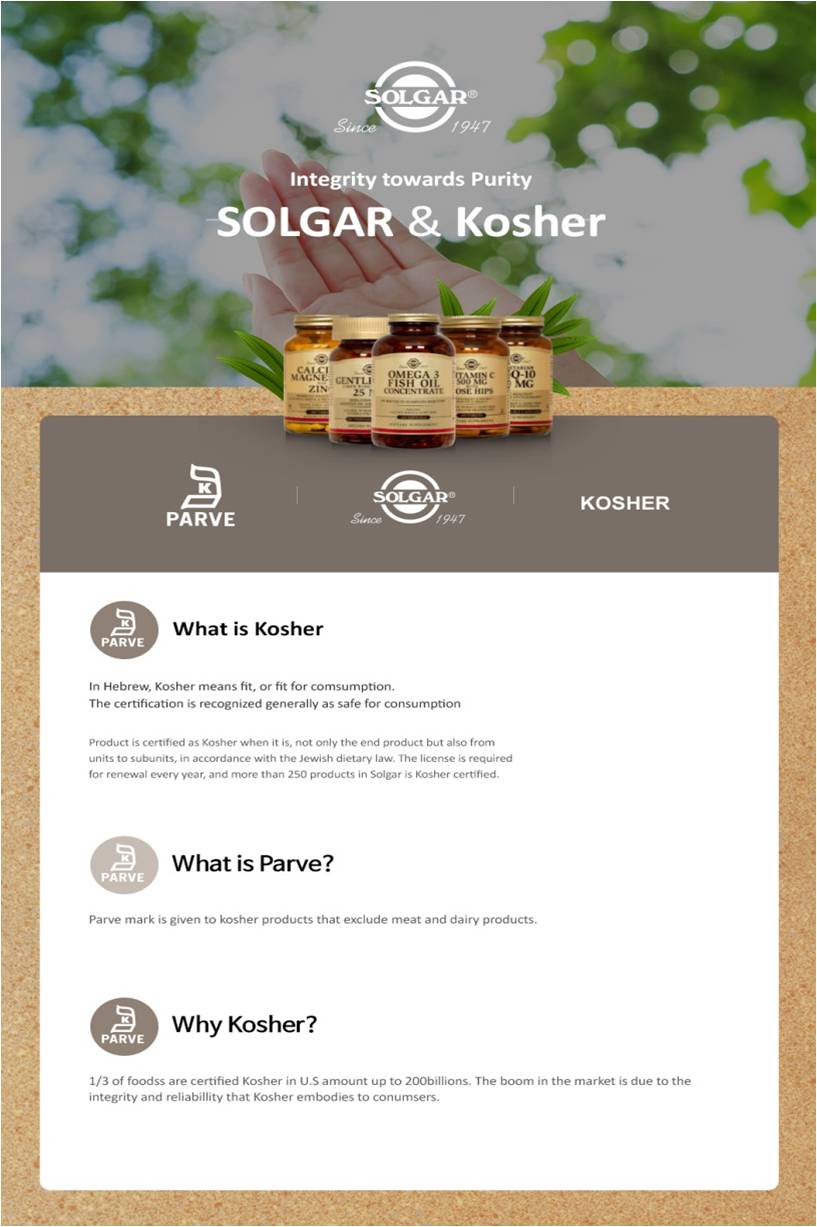 What is Kosher?
In Hebrew, Kosher means fit or fit for consumption. Product is certificated as Kosher when it is, not only the end of product but also from units to subunits, is accordance with the Jewish dietary law. The license is required for renewal every year, and more than 250 products in Solgar is certified.
What is Prave?
Prave mark is given to Kosher products that exclude meat and dairy products.
Why Kosher?
1/3 of foods are certified Kosher in U.S, amount up to $200 billions. The boom in the market is due to the integrity and reliability that Kosher embodies to consumers.